For our March Employee Spotlight, Jose was nominated and will be highlighted in today's interview: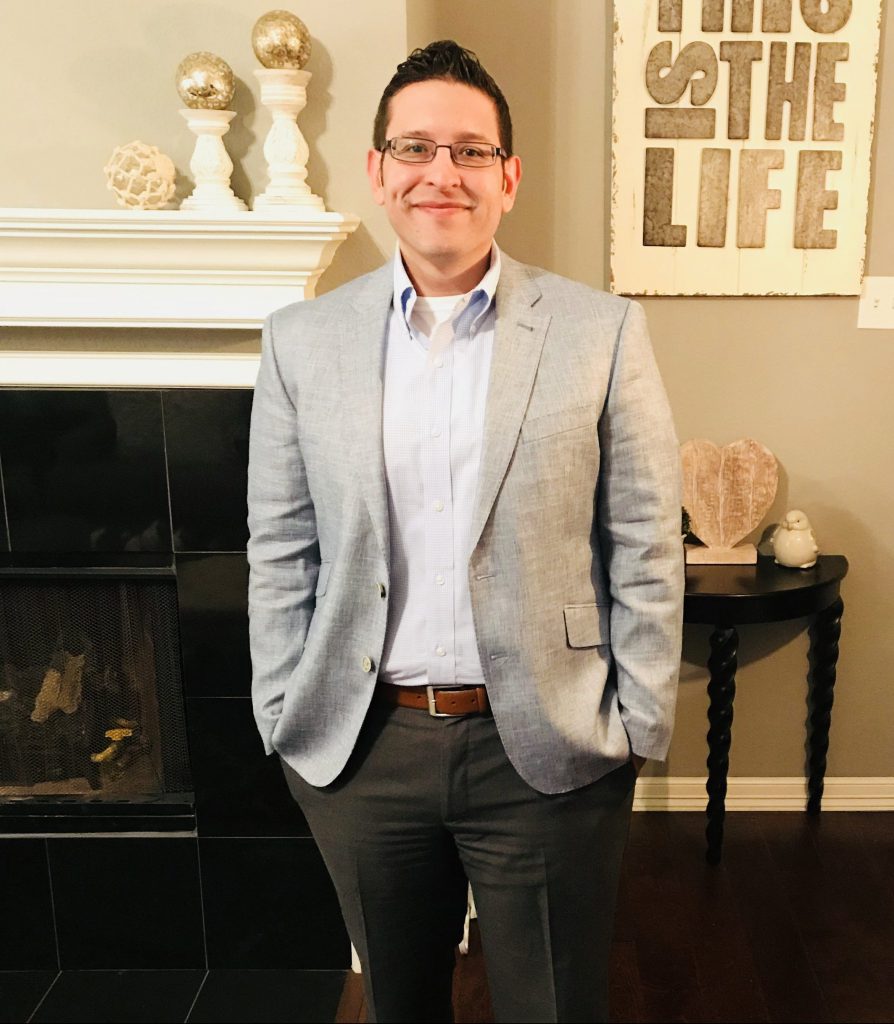 Marketing: Hi Jose, congratulation on being March's Employee Spotlight. We're glad to have you here. Let's get started. Can you tell us a little bit about your education and background?
Jose: Thank you! Yes, of course, I have a Bachelors degree in Computer Science and a minor in Mathematics from Texas State University at San Marcos. Even though I was majoring in CS, I've always had a passion for music and participated in the University's Wind Ensemble (as a principal trumpet player), Marching Band, Salsa Band, Jazz Band, and even the school's Mariachi program. A little known fact about my background, I was in a professional Mariachi from ages 12 through 24, getting paid for doing what I love.
Another little known fact, I met my wife in high school when I was 15 and we celebrated our 20 year anniversary this past December! I've been in the tech industry since getting out of college in 2005, and have really enjoyed the evolution of Enterprise Cloud adoption and the DevOps movement that has become prevalent in our field.
Marketing: Wow, that's amazing! 20 years is a long time, here's to another 20 years for you both! So, how long have you been with Beyondsoft? Can you tell us more about your role with BCI?
Jose: I completed my one year anniversary this February, so I'm technically still pretty fresh with Beyondsoft. I work as a DevOps Architect currently placed at Toyota but have also been working on some proprietary software for BCI on the side. I tend to stay pretty hands-on with my role and love automating infrastructure provisioning, automating software delivery processes, acting as a DevOps evangelist, and bringing efficiencies in any project I work on.
Marketing: What is your favorite thing about working at the company?
Jose: It has to come down to technology. We're using the latest AWS Cloud services, automation tools, and DevOps practices and work simply hasn't ever gotten boring or mundane. We obviously move at a very fast pace because of our clients, but it also promotes the acceleration of growing your skillset.
Marketing: We're glad you're able to enjoy your work and continue learning from being here. Let's see, what would your coworkers say is your greatest strength and why?
Jose: I think most of my coworkers would say that I bring a sense of calm in some of the most chaotic situations. I've never been the person to get heated in tense situations and instead always play a diplomatic role to smooth things over.
Marketing: Calm and collective, we love it! What do you think your best quality is?
Jose: I feel my best quality is my unwavering optimism. I tend to always believe that there is a solution to every problem and I will dive into any uncharted territories as needed (technologically speaking).
Marketing: Can't go wrong with being optimistic! What is your guilty pleasure TV show?
Jose: I have been known to sit with my wife and watch The Bachelor / The Bachelorette.
Marketing: Hey no one is judging! Are you a dog or cat person?
Jose: I am a huge dog person and anyone who knows me will tell you that I absolutely adore my Shih Tzu, Chappy Jay. Me and my wife may or may not have custom license plates on both of our cars with his name.
Marketing: Super cute, please bring Chappy Jay into the office! What are three things on your bucket list that you'd like to do before 2019?
Jose: I've never been to Hawaii, but already have a trip scheduled in May. I'd love to go skydiving at some point this year. I'd also want to see my idol, Roger Federer, at some tennis tournament this year (we've seen him the last couple of years at Indian Wells, the US Open, etc.).

Interested in joining our team? Check out our latest postings.
Connect with us on social media!