For our April Employee Spotlight, Linda was nominated and will be highlighted in today's interview: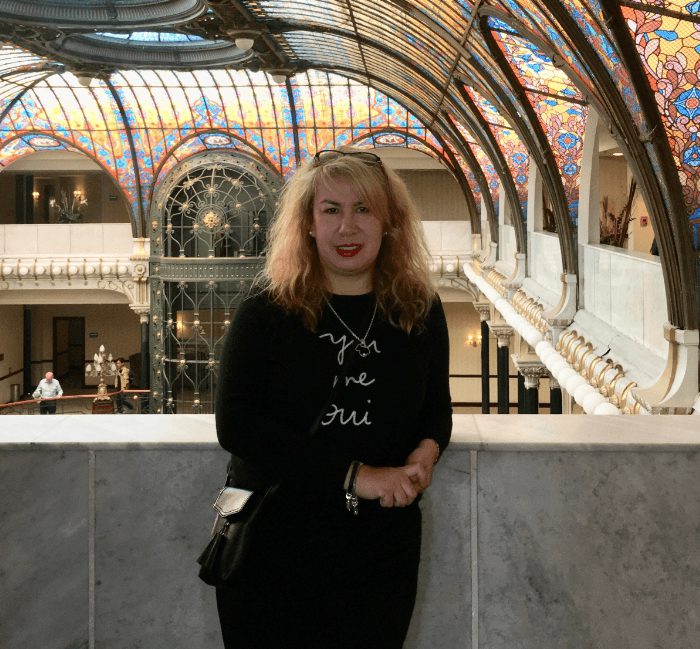 Marketing: Hi Linda, congratulations on being the Employee Spotlight for April! Now let's start things off, can you tell us a little bit about your education and background?
Linda: Thanks, I'm honored to be April's pick! My background consists of Computer Science MBA (one semester) and a postgraduate degree in Marketing. I specialize in Project Management, PMP, and Digital Marketing. I have 15+ years of Microsoft and IBM training. Also 30 years in IT sales, direct customer and partner roles. Not to mention I've studied four different languages.
Marketing: That is quite impressive Linda, we're glad to have you on our side. Now how long have you been with Beyondsoft? Can you tell us more about your role with BCI?
Linda: Let's see, I have been the Business Development Director for 2 years now. My job consists of growing the current customer base and developing new business; sales quota, alliances and relationships and business development (sell to, with and through Microsoft).
Marketing: Keep going at it, we believe in you! What would your coworkers say is your greatest strength and why?
Linda: I think my coworkers would say coaching and being people oriented. I've always been committed to making things happen and getting results.
Marketing: We don't doubt that! What do you think your best quality is?
Linda: I would say common sense and building strong long term relationships.
Marketing: Relationship building is a strong quality to have especially with sales. What is your guilty pleasure TV show?
Linda: One of the best shows on TV right now, Game of Thrones! I'm on the edge of my seat every week.
Marketing: We are with you there! Let's say you were able to have a vacation tomorrow where in the world would you go and why?
Linda: I would have to say Russia as I want to see the place where my grandfather was born or Mexico City to celebrate Mother's Day with her.
Marketing: That's right, Mother's Day is coming up on May 12th for all you readers out there! Some days were busy and don't have time to cook what is your favorite takeout food or restaurant?
Linda: Hmm this is a hard question but my go-to would have to be sushi.
Marketing: We have a fun question for you here, what is a song title that best describes your personality?
Linda: Any Def Leppard hit from the '80s!
Marketing: We don't want to take up any more of your time, so this will be our last question. What is one thing you cannot resist?
Linda: My honest answer would have to be chocolate because who doesn't love it!

Interested in joining our team? Check out our latest postings.
Connect with us on social media!