For our November Employee Spotlight, Lisa was nominated and will be highlighted in today's interview: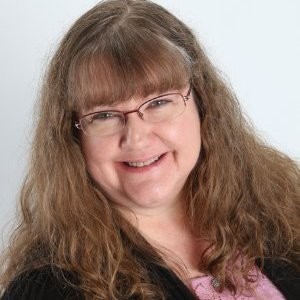 Marketing: Hi Lisa, congratulations on being November's Employee of the month! As always we'll start by asking you some basic work questions and then some fun ones near the end.
Lisa: Thank you, I'm honored to be named October's Employee of the month!
Marketing: Alright let's start this get started. Can you tell us a little bit about your education and background?
Lisa: I've had no formal college education. I started working as an
Administrative Assistant right out of high school. I worked for ARCO International Oil and Gas Company for 10 years as an Admin then worked for Lennox International as an HR Assistant after that, and have worked in that field ever since.
My last job before BCI was with a company called Picture People. The company owned over 150 photography studios across the US and I was the only one that did the onboarding for all new hires. During the 4th Quarter, for Holiday hires, we would onboard over 1,000 people in a 6-week period, so it was incredibly busy. Unfortunately, since the studio photography business is struggling, Picture People closed its doors in May 2018.
I was born in Dallas, TX and have lived here all my life. I'm married with no kids. My husband, Patrick, is a pilot and he flies for a freight company out of Michigan.
Marketing: That takes a lot of effort and skill to be able to onboard 1,000 in a short period of time, props to you. How long have you been with Beyondsoft? Can you tell us more about your role with BCI?
Lisa: I have been with BCI since December 5, 2018. I'm the HR Assistant/Office Coordinator in the Plano BCI office. I do all of the new hire onboarding for the people coming to work at Toyota and the Plano BCI office, as well as a few others. I'm a back-up for Kelly in our Bellevue office. I also am in charge of keeping the Plano office stocked with supplies and any office issue goes through me.
Marketing: From what we've seen you've been doing an amazing job, no wonder you've been chosen this month. What would your coworkers say is your greatest strength and why?
Lisa: I hope they would say that I'm friendly and reliable. And I'm very detail-oriented so if I'm given a task, I'll make sure to ask a lot of questions so I can get it done quickly and correctly.
Marketing: We love our employees to be detail-oriented no wonder you're perfect for this position! If you could go anywhere in the world, where would you go and why?
Lisa: Anywhere in the United Kingdom. I've been to England, Scotland, Wales, and I've also been to Ireland. I love the British Isles and there are many places left for me to explore.
Marketing: Please take us with you! What is your favorite takeout food or restaurant?
Lisa: Mexican food! I'm a semi-vegetarian, meaning I don't eat meat other than chicken and fish.
Marketing: Ahhh yes we cannot disagree with you there. We've got one last question for you. Imagine having all the money in the world, what's your first buy?
Lisa: A first-class plane ticket to the UK, and a holiday cottage there.

Interested in joining our team? Check out our latest postings.
Connect with us on social media!