For our Monthly Employee Spotlight, Stacie was nominated and will be highlighted in today's interview: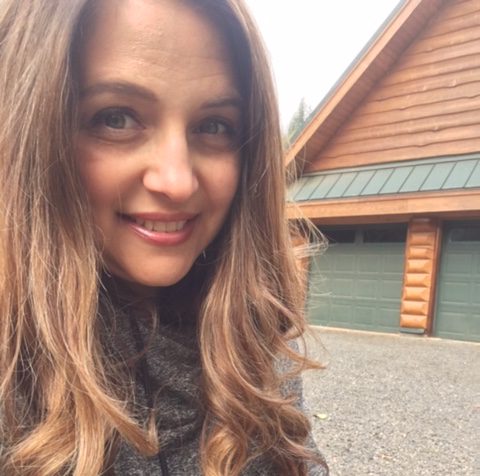 Marketing: Hi everyone, today we have Stacie Frietas from our Vancouver office with us. She is our Employee Spotlight for this month and as always we'll be doing our regular questions then dive into more of the fun ones near the end, let's go!
Stacie: Hi Team! I'm grateful to be in the Employee Spotlight and looking forward to tackling these questions.
Marketing: That's great to hear so our first one is can you tell us a little bit about your education and background?
Stacie: Born and raised in Vancouver, Washington. I am a huge local sports fan GO SEAHAWKS, TIMBERS, and BLAZERS! Graduated from Evergreen High School and attended Clark College to study Early Childhood Education.
I was a Licensed Insurance Agent/Operations Manager for 10 years before moving 100% into Human Resources and recruiting in 2012. HR/recruiting/employee engagement is my favorite, most challenging, but yet most rewarding job yet! I love it!
Marketing: It's always amazing where we end up doing something different from what we studied in College. Alright so how long have you been with Beyondsoft? Can you tell us more about your role with BCI?
Stacie: I have been working at Beyondsoft Consulting Inc for a year and a half as a Resource Coordinator. I chose to move with the Vancouver
Hardware Team when Beyondsoft took over the department from Lionbridge in June 2018. My role is to support the Vancouver BCI @ HP site and Corporate HR however I can- mainly through recruitment, onboarding, Human Resources, employee engagement, client relations, event planning, process improvement, and admin support.
Marketing: We're glad to have you aboard and will continue our gratitude for your dedication to the Vancouver team. What inspires you?
Stacie: What inspires me the most is seeing the positive impact our group of diverse, multi-talented people have on a large global company because of our teamwork, multi-faceted knowledge and perseverance. Most people have no idea the process of what it takes to get a product up and running for future sales- to be used by the public, business, and industry. Our team is essential in making it happen! I am so proud to be part of this group- to be a part of creating and maintaining this team of outstanding individuals inspires me every day to push myself to do better and BE better, for them and myself.
Marketing: After hearing that I can feel that inspiration. What accomplishment are you most proud of?
Stacie: This may sound cheesy, but I am most proud of being a present, loving mommy who tries her absolute best to keep it all together as much as possible while trying not to take herself too seriously. This is not always an easy feat!
Marketing: We applaud you, being a mom is not easy as you can ask mine about me! The next question is what is your biggest pet peeve?
Stacie: I think I have two biggest pet peeves that are on opposite ends of the importance spectrum: a negative attitude and messes/clutter. Both make me a little bonkers internally.
Marketing: These are 100% understandable, being in a messy environment can bring unwanted stress. Now we're going to jump back in time, what is your favorite's '90s jam and why?
Stacie: This is tough and completely unfair for an avid music lover! I would say for R&B it would be the slow jam "Come & Talk to Me" by Jodeci or "Black" by Pearl Jam as my favorite rock/grunge jam.
Marketing: Ahhh Pearl Jam they were huge back in the '90s. We just got two more questions for you then you're free! If you could time travel, when in time would you go?
Stacie: If I had the ability to time travel, I would probably go into the future 100 years. I would want to see where we are with technology, our environment, social acceptance, and equality.
Marketing: Well hopefully by that time there might be flying cars or at least something helps reduce this traffic! There is just one last question for you, What is one thing you cannot resist?
Stacie: I am that annoying person who cannot resist attempting to pet your dog (or cat) when you are walking it or out running errands with it. I love animals and have a hard time containing myself around them. Oh… and
nachos, I can't resist a good nacho platter.

Interested in joining our team? Check out our latest postings.
Connect with us on social media!