We are back again with our Employee Spotlight. Each month, we choose a Beyondsoft employee and ask them questions about their role in the
company, as well as a few "just for fun" questions, so our readers get the chance to learn more about the awesome people who make up our team. This month, we are featuring our Marketing & Communications Specialist, Morgan Chiu!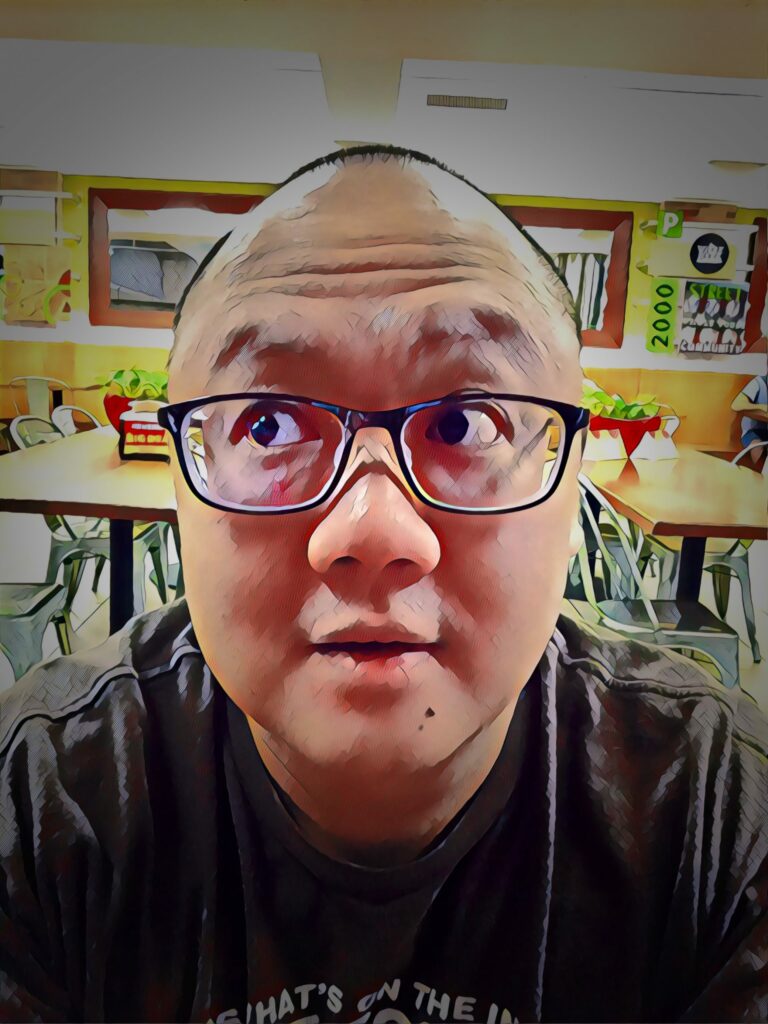 Marketing: Hi Morgan, thanks for doing this interview with us. Let's start with a basic getting to know you question. Can you tell us a little bit about your education and background?
Morgan: I studied CS in college. I started my career as a web dev/designer. I eventually ended up in project management and marketing for the last 15 years.
Marketing: You've been with Beyondsoft for about over a year now. What's your favorite thing about working at Beyondsoft?
Morgan: No doubt it's the people. I like working with great people here.
Marketing: We've always gotten that answer. Beyondsoft has a lot of great people here that can collaborate and work together well it seems. Do you have any skills that you would like to master that you think may help you become better in your role?
Morgan: I was a digital marketing freelancer for 10 years. Because I had to be the one-stop-shop for my small business clients who may not have big budgets, I developed a jack-of-all-trades skillset. However, I'd like to sharpen the analytics part of digital marketing, so I can better guide my stakeholders with their data-driven decision making and improvements.
Marketing: That's a great skill to improve, nowadays businesses are very data-driven. Being able to know how to read and analyze the data will help propel them upward. Our next question is what's the most valuable thing you've learned through your career?
Morgan: A good leader can have a more profound effect on me than the organizational structure that I'm a part of.
Marketing: Everyone is different, but we can see where you're coming from. Leaders are a key part of an organization but without a good one, as you mentioned, tasks and projects could be slowed down. Let's say an employee is hired recently, what would be your best advice for a new employee?
Morgan: I don't think I have a "best" advice. But it is important to enjoy the workplace and the diverse people around you. Expand your network and don't lose sight of your career growth and professional development.
Marketing: Also embracing the work culture around you can help with networking around the workplace, the more events an employee can go to the more people they are likely to interact with. Though events and being able to get to know your coworkers around you might have to wait for now. You've worked with us for some time, what goals do you try to achieve for Beyondsoft?
Morgan: I look forward to helping SABG develop compelling content and run successful lead-gen and other marketing campaigns.
Marketing: We are all grateful for your help and input! There are always times when an extra mind can help make the content that much better. Now tell us something that might surprise us about you.
Morgan: Not sure if it's going to surprise others. But I surprised myself when I went through 21 days of master cleanse where I only drank freshly squeezed lemon juice with maple syrup plus a little bit of cayenne pepper. I even cooked a couple meals for my wife during that time.
Marketing: We'd be surprised by anyone that can go through that, more power to you! There are just a couple more questions for you if you could choose anyone, who would you pick as your mentor?
Morgan: Mother Mary Teresa Bojaxhiu
Marketing: That's very interesting, alright here's our last question. What chore do you absolutely hate doing?
Morgan: If it's a household chore, then it's definitely scrubbing the soap scum on the glass shower enclosure. I think the hard water contributes to the problem.
We'd like to thank Morgan for doing this interview with us and to our readers to stay tuned for our next month's Employee Spotlight!

Interested in joining our team? Check out our latest postings.
Connect with us on social media!