Welcome back for February's Employee Spotlight. For those of you new to this, we choose a Beyondsoft employee and ask them questions about their role in the company, as well as a few "just for fun" questions, so our readers get the chance to learn more about the incredible people who make up our team. This month, we are featuring another member from our Costa Rica subsidiary, BeyondExpect. Meet Mariana Ortega.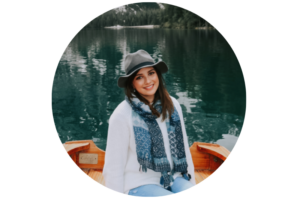 Tell us a little bit about yourself and what you do at BeyondExpect.
I'm the Recruiter for Beyondsoft in Costa Rica. I started this amazing journey since September 2021.
What do you like most about your job? 
The opportunity I have to help people find a position in which they will shine. Meeting candidates, listening about their lives and professional experiences, and learning from them is one of the most rewarding parts of my job.
Where do you see yourself professionally in 10 years?
In ten years, I'd like to find myself in a leadership position within the Recruitment area. Sharing my experience and helping others to build a successful career path and achieve what I've accomplished.
What advice would you give new hires? 
The first and most important advice: Trust yourself! You are here because recruiters and hiring managers agreed that you were prepared for this new challenge. Ask for help when needed and be open to receive feedback. Learn from your mistakes and always have a positive attitude.
Throughout your life, what do you consider to be your biggest accomplishment so far? 
One of my biggest accomplishments was the opportunity I had to serve as a volunteer for almost two years in Brazil. This experience opened my eyes and helped me understand that simple actions can change someone's life and a simple smile can brighten someone's day. Through this experience I understood what really matters in life.
What does true leadership mean to you?
True leadership means being a good listener, put yourself in the shoes of another, help others to develop their potential and make each team member feel valued. A good leader motivates and inspires!
What does true leadership mean to you?
It means serving others, identifying talent and nurturing it, establishing relationships that can grow with clients, employees and stakeholders. It means learning from your mistakes, never yielding to pride and working side by side with your team. Leaders embrace change and challenges, and help others get through difficulties through guidance and partnership.
If you could time travel, where and when would you go? Why?
I would probably choose going 100 years in the future. It would be a mind-blowing experience.
What is the most important thing you have learned in the last five years? 
The most important thing I've learned can be summed up in a single phrase: ''What's meant to be will always find its way.''
What would be the title of your autobiography? 
A life with purpose.
Recommendation time: Is there anything you are currently loving and want to share? This can be a podcast, book, tv show, music, activity … you name it!
I'm passionate about psychological thriller films! Would recommend watching Shutter Island, Seven and The Silence of the Lambs.
Thanks for letting us get to know more about you, Mariana! 
To read more of our Employee Spotlights click here.