Welcome back for September's Employee Spotlight. For those of you new to this, we choose a Beyondsoft employee and ask them questions about their role in the company, as well as a few "just for fun" questions, so our readers get the chance to learn more about the incredible people who make up our team. This month, we are featuring another member from our Southeast Asia subsidiary. Meet Lee ChenHui.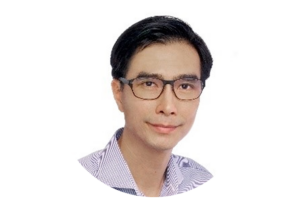 Introduction of yourself
As a Senior Presales Architect for Big Data and Cloud, I am excited to be part of the growing business segment in Beyondsoft Singapore. I have developed passion to embrace leading edge cloud and foundation technologies over the years. Prior to Beyondsoft, I served as Technical Consultant of Application Infrastructure group at the Government Technology Agency. Previously, I was a Cloud Solution Architect for Cloud Unified Communication Solution at Mitel Networks. I hold an electrical engineering degree from the National Taiwan University, and a M.Sc. from the University of Manchester Institute of Science and Technology.
Marketing: Hi  thanks for agreeing to be this month's spotlight! How long have you been with Beyondsoft? What does your role entail? 
Answer: I joined Beyondsoft in October 2021. It is coming to a year serving in Beyondsoft. The Senior Presales Architect role gives me the opportunities to provide consultancy on technical design and implementation of solutions in the private and commercial clouds. The role demands fusing of commercial acumen in solution design to develop an appealing and effective offering for stakeholders.
Marketing: What do you like most about your job? Is there a unique (or fun) project you've been working on that you can talk about? 
Answer: The interesting part of my job is the multi-faceted role that it entails. The techno-commercial role faces external stakeholders, partners and works closely with internal teams across regions and departments. It needs all the talents one could muster!
Marketing: We can't wait to see what you have up your sleeves! What advice would you give to recent new hires? 
Answer: It's always rewarding to devote on stuffs that one enjoys. Nurture that along the way to attain work and personal fulfilment.   
Marketing: Do you work in-office or remote? What are your biggest productivity tips for that environment? 
Answer: I have flexi-work arrangement due to the nature of pre-sale role. Investing in ergonomic workstation for home office and saving of commuting time really improves work efficiency. Nevertheless, bonding with team members and colleagues in office is essential for mutual understanding and close collaboration. 
Marketing: What is your philosophy? 
Answer: Balance work and life to deliver the extra mile. 
Marketing: What's your MBTI? 
Answer: No formal test yet. Probably INTP.
Marketing: Recommendation time: Is there anything you currently love and want to share? This can be a podcast, book, tv show, music, activity – you name it! 
Answer: Streaming services – Spotify. Reading App – Libby signed in with National Library Board Singapore card! 
Thanks for letting us get to know more about you! 
To read more of our Employee Spotlights click here.