Welcome back for another month's Employee Spotlight. For those of you new to this, we choose a Beyondsoft employee and ask them questions about their role in the company, as well as a few "just for fun" questions, so our readers get the chance to learn more about the incredible people who make up our team. This month, we are featuring a member of our recruiting team! Meet Rachel Warren!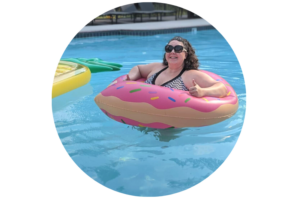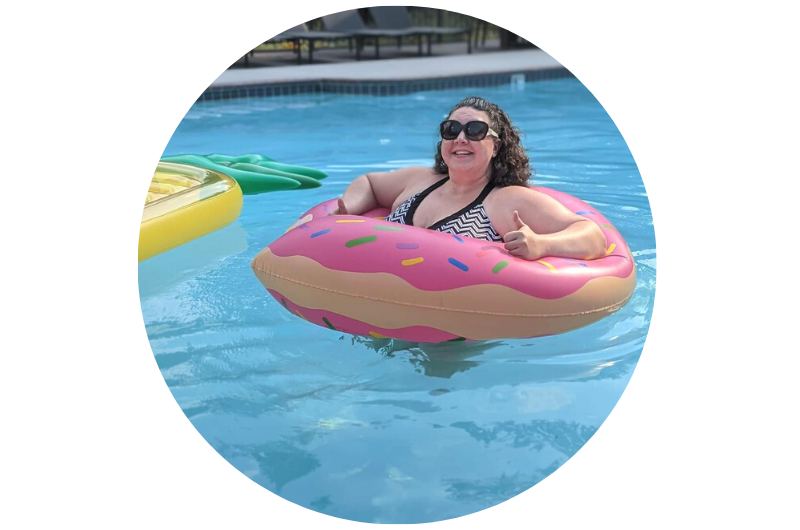 Marketing: Hi Rachel, thanks for agreeing to be this month's spotlight! How long have you been with Beyondsoft? What does your role entail? 
Rachel: Hi! I've been here since July of 2019. As the Corporate Recruiter, I handle all corporate hiring and oversee/maintain our Applicant Tracking System iCIMS and other recruiting tools/processes for all company staffing. I also get to work on many HR projects outside of recruiting.
Marketing: What do you like most about your job? Is there a unique (or fun) project you've been working on that you can talk about? 
Rachel: First and foremost, I love my team (shoutout to the best HR team in the game!). I also love the flexibility to work on projects that I find professionally fulfilling, like the DEI (diversity, equity, and inclusion) program, which I am now running (keep your eyes peeled this year for more DEI initiatives).
Marketing: We can't wait to see what you have up your sleeves! What advice would you give to recent new hires? 
Rachel: Don't be afraid to ask questions and take notes! I still sometimes reference notes I took during my first week of work. 
Marketing: Do you work in-office or remote? What are your biggest productivity tips for that environment? 
Rachel: I work remotely for the time being and have been for a vast majority of my tenure at BCI (I started just six months before the first COVID case in the US…and happen to live in the same city where that case occurred). Working remotely is not for everyone, but I love it! My best productivity tip is to have a routine, make yourself an excellent area to work from, and TAKE BREAKS!
Marketing: If Hollywood made a movie about your life, who would you like to see cast as you?
Rachel:  Hmmm, well, I look nothing like her, and I'm not British, but Emily Blunt was the first name that popped in my head…I love her sense of humor!
Marketing: What is your philosophy? 
Rachel: Kindness, respect, common sense, and laughter rule all. 
Marketing: Not a bad philosophy. What do you like to do in your spare time? What is something you're good at? Is there something you're terrible at (that you feel comfortable sharing, of course!) 
Rachel: I'm a pretty laid-back gal. In my spare time, I love just being with my friends and family, and I've lived in the Pacific NW all my life, so any time there's sunshine, you'll find me outside!
Marketing: Are you messy or organized? 
Rachel: ORGANIZED! I can tell you where every item I own is at this very moment. It's a problem, actually, haha.
Marketing: What books are at your bedside? 
Rachel: I've got two right now – The Storyteller by Dave Grohl and The Book of Hope by Jane Goodall and Douglas Abrams.
Marketing: Recommendation time: Is there anything you currently love and want to share? This can be a podcast, book, tv show, music, activity – you name it! 
Rachel: I just discovered After Life with Ricky Gervais (on Netflix), and I think it's a beautiful commentary about humanity, love, and grief – all set to laughter! Otherwise, you'll find me watching Schitt's Creek or Ted Lasso on an unending loop.
Thanks for letting us get to know more about you, Rachel! 
To read more of our Employee Spotlights click here.