More than ever, businesses are shifting to the cloud to drive efficiency and scalability within their operations. As proven experts in cloud computing technology, Beyondsoft can help you reach your business goals and make your cloud journey successful. We understand that each customer has unique objectives along with security and regulatory compliance obligations. Our cloud services experts are here to guide you through the process of optimizing your cloud data and application infrastructure. We provide end-to-end services to ensure your cloud environment is ready and able to support your business and give you a competitive advantage.
Our end-to-end approach to cloud:
We support your company in defining a successful approach to migration, or cloud-native innovation, creating positive outcomes for your business, products and services.
We help your company implement an iterative process for evaluating, migrating and releasing cloud workloads and applications, which minimizes the risks associated with this phase, while maximizing the experience of adopting and operating new cloud environments.
We support your organization in creating a proper governance foundation, as well as a wide range of services for the ongoing operation of your cloud environment with a focus on critical incident resolution, active platform and workload management, security and compliance.
Our managed services help your business get the most out of what the cloud has to offer
Advancing your cloud environment
PaaS for your Cloud Data Management:
Beyondsoft's Platform as a Service (PaaS) is a first-of-its-kind open-source tool for architecting and deploying customized cloud-based data lakes and data warehouses. The PaaS tool enables a data architect to create a cloud data warehouse without having to learn the underlying core technologies, providing your company with high scalability. Enjoy complete control of your cloud infrastructure as a service by allowing current and future technology components to become interchangeable.
Cloud Migration:
Cloud migration requires experience, efficiency, and trust. Beyondsoft helps midsize and enterprise customers plan and execute the migration of critical workloads to the cloud platform that is the best fit for their business. Working from a thorough cloud-ready assessment plan, our migration teams can help you safely and securely migrate servers and data while modernizing your custom line of business applications. We also provide ongoing service desk support to help ensure your long-term DevOps and cloud subscription management practices remain healthy, secure, compliant, and cost-effective.
Serverless Computing:
Serverless computing is a cloud architecture where a cloud provider dynamically manages code execution. Your developers become more productive because this approach frees them from the constraints of provisioning, managing, and maintaining actual servers on top of application design. Beyondsoft's team of experts brings real-world knowledge and delivery expertise joining cloud infrastructure, DevOps, and software engineering. Our focus on increased ROI and actual lasting results makes our serverless computing services a powerful energizing force to your development team.
Empower your employees during these unprecedented times
As COVID-19 continues to impact people and businesses across the world, remote work has become more prevalent and important than ever. To learn more, watch the recorded webinar today!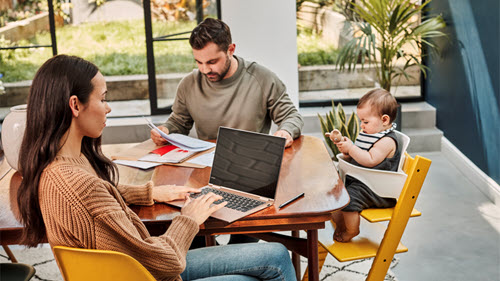 We want to be beyond your expectations!
Our experts are waiting to help you with your Cloud service needs today. We will reply shortly!