Diversity, Equity, and Inclusion at Beyondsoft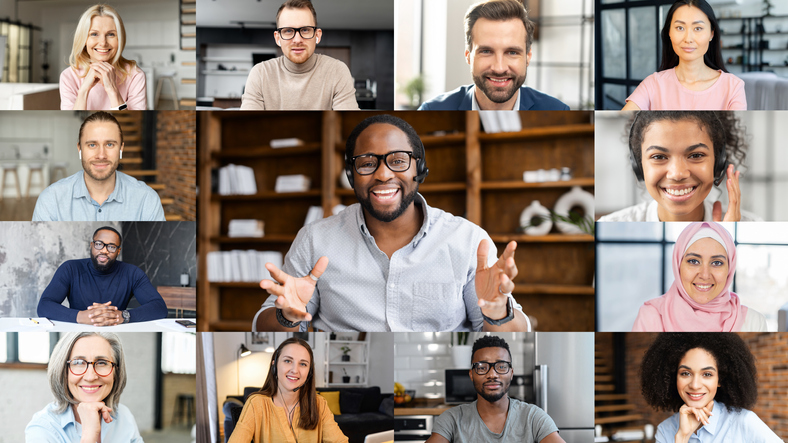 Beyondsoft puts people at the heart of everything we do. Every partnership. Every innovation. Every success.
Our ability to achieve our mission and live out our values depends upon a diverse, equitable, and inclusive culture. So, we strive to foster a workplace where people have the respect, support, and voice they deserve, where innovative ideas flourish, and where people can unleash their brilliance.
The more unique identities, backgrounds, and perspectives we can assemble, the more meaningful change we can create for our customers, our industry, and our employees.
We have implemented a Diversity, Equity, and Inclusion (DEI) program as part of our commitment to our core values of collaboration, transparency, and accountability. For more information, please review Beyondsoft's DEI program statement.
Creating a diverse, equitable, and inclusive culture takes commitment across all aspects of the business. We also recognize that DEI is a long-term journey.
As we look to the future, Beyondsoft will continue to evolve and expand our DEI program to reflect the needs of our employees and customers. Explore just a few examples of how we are building a workplace that works for everyone.
Diverse recruiting practices
In addition to being an equal opportunity employer, Beyondsoft has integrated diverse recruiting practices under the guidance of a diversity recruiting resource. Our staff is trained to follow industry best practices for conducting equitable and inclusive interviews, and we've created a recruiting diversity report to assess our progress in this area.
Training and education
Creating a diverse, inclusive, and equitable culture doesn't happen by chance. That is why we've incorporated mandatory DEI training opportunities for current managers and employees, as well as all new Beyondsoft employees. Furthermore, we've updated our employee handbook to include Beyondsoft's DEI policies and programs.
Employee engagement
As we build out our DEI program, we continue to engage employees in new ways. We ensure our materials reflect inclusive language because words matter. We also encourage our employees to add preferred pronouns to their Outlook signatures. We implemented a company-wide survey to take stock of employee opinions surrounding DEI-related issues, and then used these results to identify potential areas for improvement. We have also established a diversity email alias to ensure employees have a dedicated resource for DEI topics.
Beyondsoft is an Equal Opportunity Employer
Beyondsoft provides equal employment opportunities to all employees and applicants for employment and prohibits discrimination and harassment of any type with regards to race, color, religion, age, sex, national origin, disability status, genetics, veteran status, sexual orientation, gender identity or expression, or any other characteristic protected by federal, state, or local laws. This policy applies to all terms and conditions of employment, including recruiting, hiring, and the full employee lifecycle up through and including termination. 
Learn more about
DEI
at Beyondsoft
Attracting and growing a diverse workforce: Insights from a global employer
Get insights from a global employer around steps you can take to attract and grow a highly talented and diverse workforce.
How to be a better ally in the workplace

Wondering how to be a better ally in the workplace? Here are five actions you can take to support diversity and inclusion through allyship.